Do you want to promote My Ancestry Guide?
Dear Affiliate,
If you are looking for a great product to promote then you have hit the jack pot. Genealogy is a virtually untapped market with incredible potential. Genealogy has become one of the biggest hobbies for people these days. The incredible curiosity to find out where we come from and the ease of using the computer to find has made it a new huge market.
With this market growing in popularity it's only a matter of time before everyone figures out that genealogy is the market to be in. You need to get in on the action so you can reap the benefits of this amazing opportunity.
There's no better way to get in this market then with this great book written by a very knowledgeable author.
Why should you promote?
Really high converting product. People are buying left and right everything that has to do with genealogy. You don't have to worry if they are on the fence about making a purchase like with other products.
Great commission! When you're looking for a good product to promote one of the first things you look for is the commission. Our affiliate program pays 60% commission of every sale!
Feel good about promoting a product that actually helps people find what they are looking for. You will feel comfortable knowing you are helping someone discover their backgrounds.
How to Become an Affiliate for this product
To become an affiliate for this product you will need to click on the Affiliate link at the bottom of the page. From there you will need to sign up for the affiliate support newsletter that provides amazing help for all the affiliates.
Once you've done that you will need to contact our support team and tell them you would like to promote this product. Afterwards they will contact you back with a form so you can properly promote and gain commissions.
You can use Clickbank to sign up as all of the sales go through them. Clickbank is the world's largest digital retailer and a great way to keep track of your affiliate earnings and even track your hop clicks to see what's working best for you.
Go to Clickbank.com and search through the vendors section. Search for the vendor name "funkan" and you will be directed to the clickbank affiliate section for this product. You can also simply click here and it will take you straight to the product page. Either way you want to sign up is fine just be sure to sign up for the newsletter so you can get great information and help along the way.
If you're already signed up with Clickbank.com, click here to generate your HopLink and start promoting straight away!
A little bit more about the book.
Genealogy is the study of your history and with the technology age growing rapidly it's becoming easier and easier to find out your ancestry in just a few clicks. With sites like Ancestry.com and OneGreatFamily.com, discovering your heritage is simple.
This book was written by a great author very well versed in everything genealogy. Awesome references on how to do everything from signing up to making specific searches to find potentially "lost" information, this book has covered it all and anyone looking to trace their genealogy would be killing to get a look at this book.

----------------------------------------------------------

This eBook solves many genealogy research problems. Highlighting these solutions in your marketing/ advertising is recommended:
When you're searching for a family member that isn't with the rest of the family (where they should be). To find them, it takes creative ideas and this e-book has the creative answers for your research.


If you find ship lists and immigration logs to early America confusing, then you will need some help and good suggestions. This e-book will make it possible to figure out what ships to look on for certain ancestors. As all our ancestors made it here by different means on different ships.


If you are finding it difficult to look for female ancestors, which is often very frustrating. Finding these women is made easy in this e-book. There are clues to help further your research and find the female ancestors name and family.


Data sites are fantastic for finding information on ancestors, but they don't provide the clues that are needed to do research in the right location. They also don't offer ideas how to organize the research that is found. In this e-book you will learn just how to compile your information properly and find the right locations to search.


This e-book will teach you how to find the information on how to research an ancestor and how to be organized .


Even if you are a genealogist that has been researching their ancestors for years, this e-book will come in handy. It will help you find the way back to the beginning of good research habits.


Anyone can benefit from this handbook, because all the rudimentary ideas have been long forgotten. This is why experienced genealogists often run into the proverbial brick wall.
Ways to Promote

PPC advertising has become a huge market and one of the most cost effective ways to advertise. With all of the magnificent keywords to target you won't be short on ads to throw out to the public. Reach the whole world with one PPC ad about genealogy and see your sales rise.

Get your target audience to this book with blogs or a website. In this virtually untapped market domain names are still fresh. Get in on great keywords before anyone else does and capitalize on this ever growing market.

Newsletters are a great way to promote this product. You can offer the readers a bit of information with incentive to get the book for even more amazing info. Using the media is another great resource. I'm sure you've seen commercials about genealogy on TV already and this market is only going to expand so get a piece of the pie while the getting is good.

Media Buy is the concept of buying advertisement directly on a site that you feel is a good fit in terms of their demographics or other similarities. In most cases, you'd have to contact the site owner for their advertising rates, but you can also see if they offer advertising spots through a 3rd party network like Googe Adsense and then setup your campaign from there.

Great keywords to target:

Genealogy
Ancestry
Ancestry Research
Ancestry Search
African American Genealogy
English Genealogy
Family History
Family History Genealogy
Find Ancestors
Find My Ancestors
How to Find My Ancestors
Genalogical
Genealogies
Genealogy Ancestry
Genealogy Books
Genealogy Book
Genealogy Ebooks
Genealogy Ebook
Genealogy Family Trees
Genealogy Guide
Genealogy Online
Genealogy Records
Genealogy Research
Genealogy Sites
Genealogy Websites
Irish Genealogy
Latter Day Saints Genealogy
LDS Genealogy
My Genealogy
Native American Ancestry
Trace Family History

Images & Banners

Below are some images and banners that you can use to promote
My Ancestry Guide: The Complete Guide to Uncovering Your Ancestry

180x260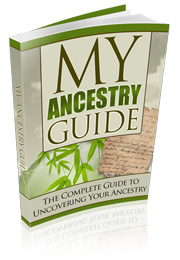 180x260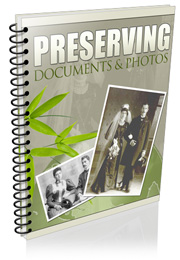 180x260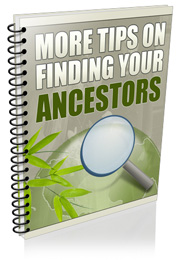 120x60



120x600



300x250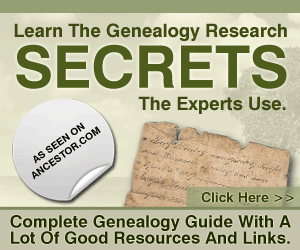 468x60


We work with Clickbank.com, the World's Largest Digital Retailer, to process all of our affiliate sales. You can sign up for free and get more details about My Ancestry Guide on Clickbank here.